Treating The Forgotten Areas Of Your Richmond, VA Home
If you're like most people, you probably don't spend time thinking about your attic or crawlspace. These areas at the top and bottom of your house don't get much use, but that doesn't make them unimportant. In fact, they can end up being more important for home pest control because they are hot spots for all kinds of problems. If your attic or crawlspace needs attention due to pest or moisture problems, Pestmaster® Services of Richmond can help.
Our Attic Remediation Service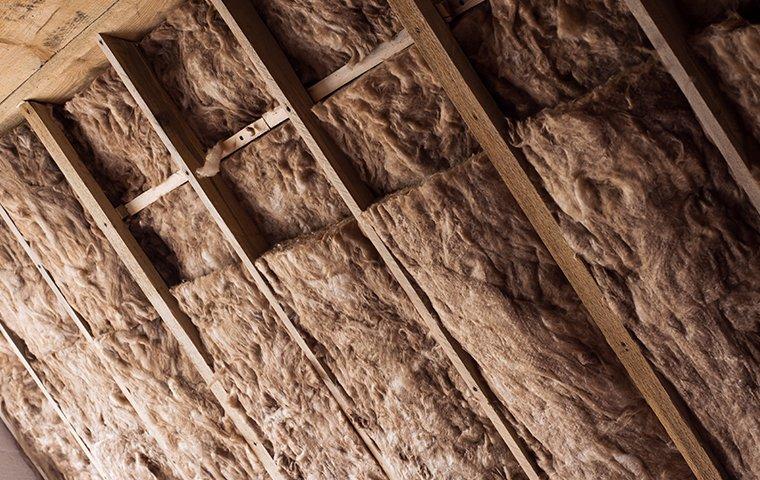 When pests get into your attic, they can cause a lot of damage such as contaminating the area with fecal matter, destroying insulation, and damaging pipes and wiring. Even without a pest infestation, you can sometimes end up with moisture problems that lead to mold, wood rot, and pest problems. Pestmaster® Services of Richmond offers services to fix these problems.
Sanitation Services
If your attic has pest waste or mold, the contaminated particles can get into the air and are very unhealthy for your family. Pestmaster® Services of Richmond offers sanitation services to clean and sanitize your attic space.
Insulation Removal & Installation
Damaged insulation is not only a potential health hazard, but it also can't do its job correctly. If you have damaged insulation due to pests or moisture problems, we offer removal services. We'll take out the areas that are damaged, then replace them with TAP insulation.
TAP insulation stands for Thermal Acoustic Pest Control insulation. It reduces energy costs, prevents pest infestations, aligns with Integrated Pest Management techniques, is eco-friendly, and is fire retardant. It is the natural choice to replace your current damaged insulation.
Our Crawlspace Treatments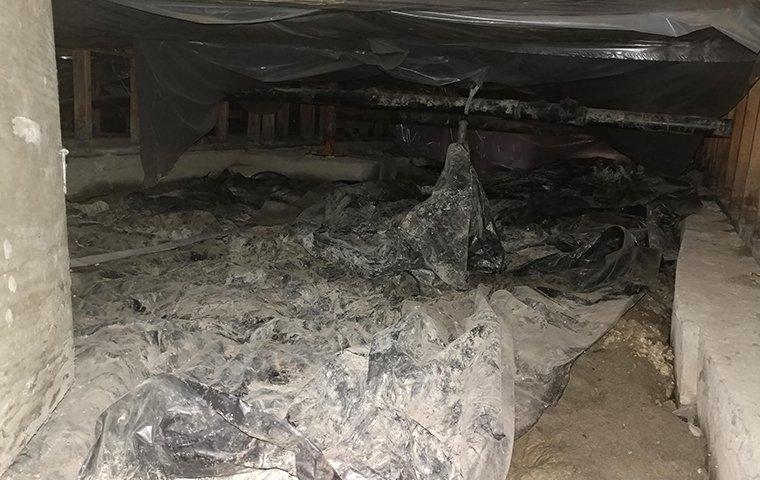 Crawlspaces under your home provide the perfect environment for all kinds of issues. Moisture frequently builds up in these areas, which in turn leads to mold and mildew problems, wood rot, and pest infestations. If your crawlspace needs attention, Pestmaster® Services offers several services.
Sump Pump Installation
If your crawlspace frequently has problems with standing water, you may need a sump pump installed. Sump pumps pull excess water out of your crawlspace and away from the building.
Dehumidifier Installation
If standing water isn't an issue, but excess moisture is, installing a dehumidifier may be the answer. A dehumidifier will work to eliminate humid conditions within the crawlspace to keep it dry.
French Drain Installation
A french drain is a trench with a pipe at the bottom filled with rocks or gravel. It works by redirecting water away from your crawlspace.
Encapsulation
In some situations, encapsulating your crawlspace is the best option. Encapsulation involves sealing the crawlspace area in thick plastic to prevent moisture from building up and causing mold issues.
Make Your Home A Healthy Place To Live
Although you don't think about your attic or crawlspace very often, it's wise to take the time to make sure they aren't harming your family without your knowledge. Health issues from mold or other particles that can go airborne are a real threat. If your attic or crawlspace needs attention, contact Pestmaster® Services of Richmond, VA. Don't live in Richmond? Our service area covers a large part of Virginia.