Trusted Pest Solutions For Norfolk, Virginia Properties
Norfolk is a waterfront city located in southeastern Virginia and is known for being home to the world's largest naval base. Give your Norfolk home or business the ongoing pest control services it needs by partnering with the professionals here at Pestmaster® Services. Since 2005 we have been committed to providing excellent pest control solutions for the communities of Norfolk and the greater Richmond area. By utilizing Integrated Pest Management (IPM) methodologies, we target and eliminate pests where they live, both inside and outside of your home. Our goal is to protect your Norfolk property from pests while using sustainable, eco-friendly solutions. No matter what type of pest problems you're facing, you can count on us to deliver the most effective treatments and prevention strategies available. Reach out to the professionals at Pestmaster® Services today to get started on your first treatment.
Home Pest Control In Norfolk, VA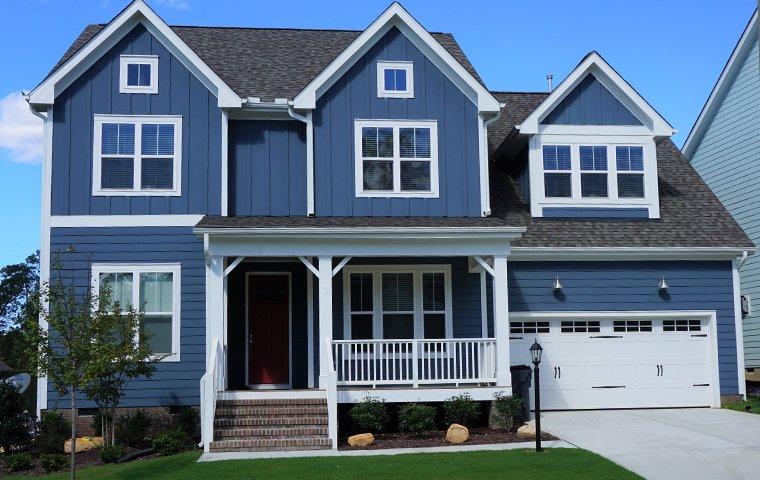 When pests invade your Norfolk home, they pose a significant risk to your property, health, and peace of mind. Not only are pests a threat to the structural integrity of your property, but they also spread a wide range of dangerous diseases that can make you and your family sick.
When it comes to keeping your Norfolk home pest-free all year long, it's important to implement a year-round home pest control plan. At Pestmaster® Services, we've made it our top priority to protect people and properties from pests by utilizing high-quality services and eco-friendly products.
Our quarterly home pest control services are individualized to meet the specific needs of your home and family. In addition to our general pest management services, we also provide specialized pest control options, such as bed bug control, termite control, and mosquito control.
Get in touch with the technicians here at Pestmaster® Services today to learn more about how we handle residential pest problems.
Commercial Pest Control In Norfolk, Virginia
One of your responsibilities as a business owner is keeping your customers satisfied. However, if your customers notice rodents, insects, or other pests running around in your commercial facility, they won't want to return to your Norfolk business in the future. To keep your commercial property free of pests throughout the entire year, you need a professional commercial pest control plan from Pestmaster® Services. Our highly-trained team of technicians has the skills and experience necessary to eliminate pests in a wide variety of industries. Whether you own a healthcare facility, restaurant, apartment complex, hotel, or other business, you can rest assured that we'll protect it from all kinds of pests year-round. Contact Pestmaster® Services today for more details about our commercial pest control process.
The Importance Of Quality Pest Control For Government Facilities In Norfolk, VA
Pests often cause problems for home and business owners, but they also cause problems in government facilities. When pests invade a government-owned property, it's important to find an effective solution to get rid of them as soon as possible. Unfortunately, procurement processes can take a long time, which is why Pestmaster® Services is proud to be part of an elite group of providers that can offer excellent pest management solutions with quick turnaround times. We provide quality pest control and prevention services to cover a wide range of pests, including rodents, termites, wildlife, mosquitoes, and more. Give your Norfolk government facility the complete pest protection it needs by partnering with Pestmaster® Services today. We're ready to find the right solution for all of your pest control needs.
Do You Have Unwanted Rodents Living In Your Norfolk Home?
No one wants to deal with pests living in their Norfolk home, especially when those pests are rodents. Mice, rats, and other rodents cause many problems for homeowners. These common pests are capable of damaging your property with their constant chewing, spreading dangerous diseases, and contaminating your food items. To rid your Norfolk home of rodents, it's important to learn how to identify their presence. If rodents are living in or around your residential property, here are a few of the signs they may leave behind:
Dark, elongated droppings around food packages, under the sink, and inside drawers or cupboards
Small holes chewed in your walls or floors, which act as entry points into your home
Damaged food packages
Nesting materials such as shredded paper, fabric, and dried plants
The strong stench of urine
Scampering and squeaking noises in your walls, especially at night
Gnaw marks on your furniture, pipes, or structural beams
The best way to handle a rodent infestation is with a little help from the skilled technicians here at Pestmaster® Services. We are committed to protecting your home and family from many different pests, including rodents. If you're ready to eliminate your rodent infestation once and for all, don't hesitate to reach out to Pestmaster® Services today.